The motorcycle assembly line is suitable for the assembly production of two-wheel and three-wheel motorcycles.China Taizhou Youyi Automation Technology Co., Ltd. specializes in designing and manufacturing factory automation lines.
Our website http://www.youyiautomation.com,contact number +86-13958682525(Mr. Bao),+86-15867653608(Mr. Pan),WeChat same number,Welcome to visit our company.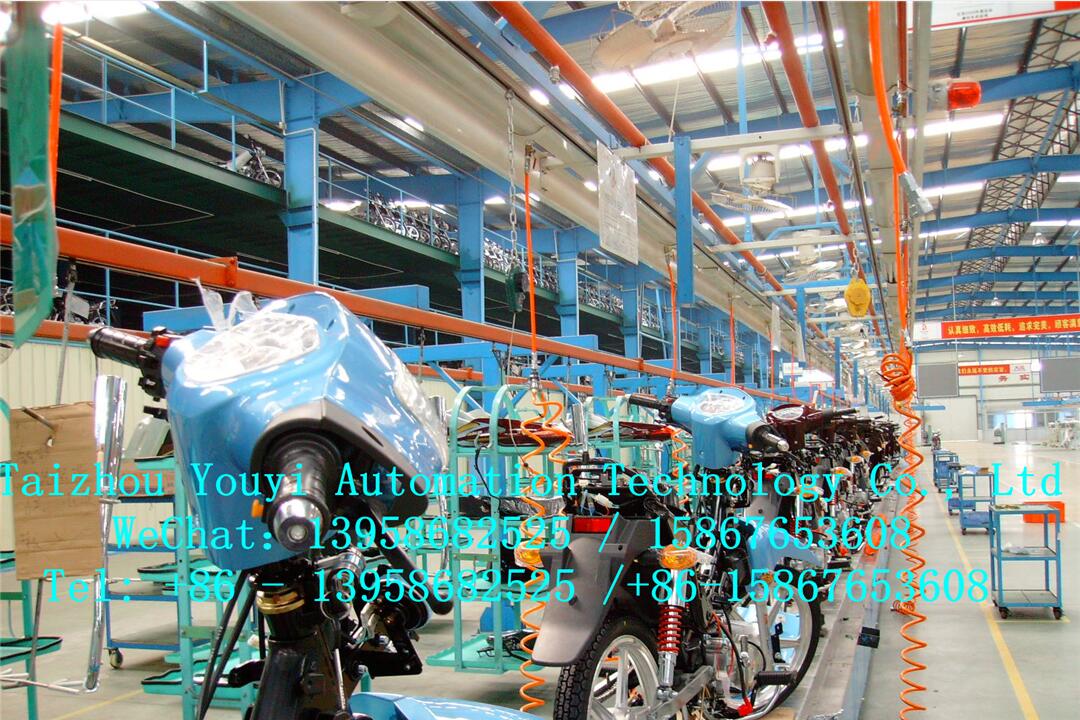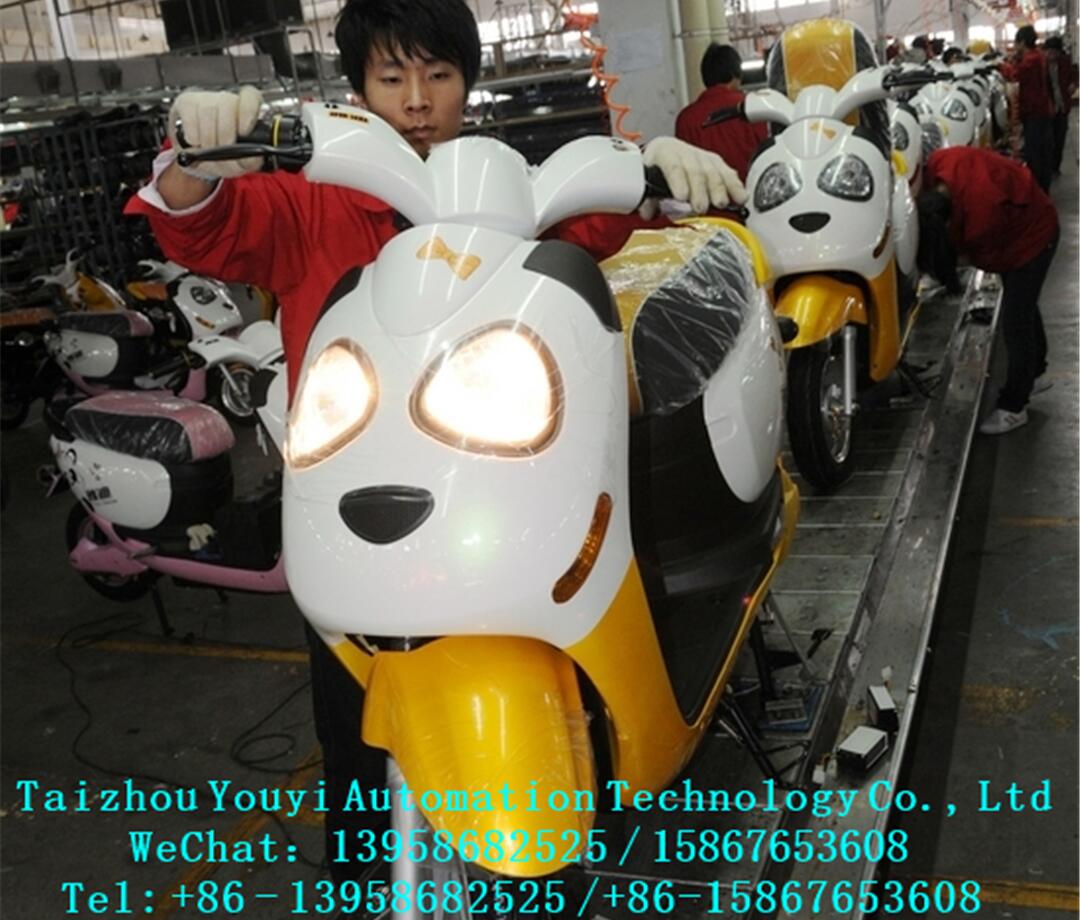 Automatic equipment suitable for motorcycle assembly production: including motorcycle conveyor line, tooling fixture, hanging conveyor line, inspection assembly line, etc. Motorcycle assembly production equipment has the characteristics of simple operation, convenient maintenance and durability. Standardized design, short processing cycle and fast installation.
Taizhou Youyi Automation Technology Co., Ltd. completes the production of motorcycle production line equipment. The motorcycle SKD assembly line is exported to the Middle East, Africa, Eastern Europe, Latin America, Southeast Asia and other regions.